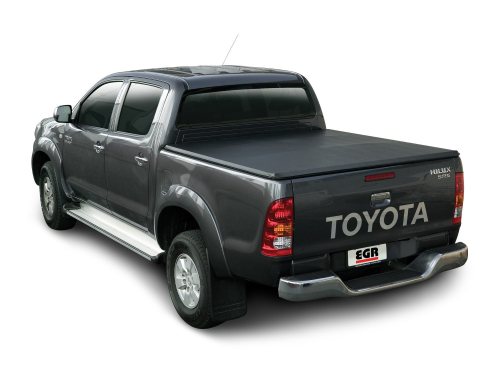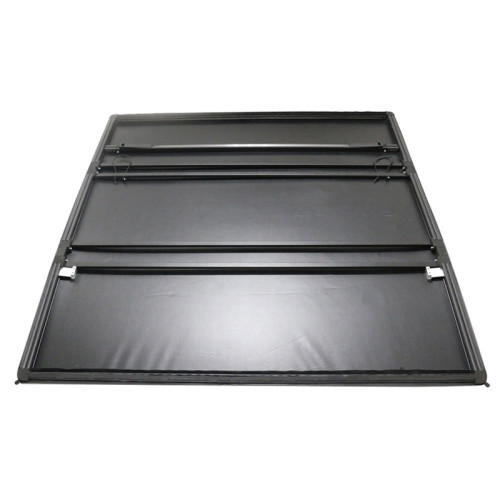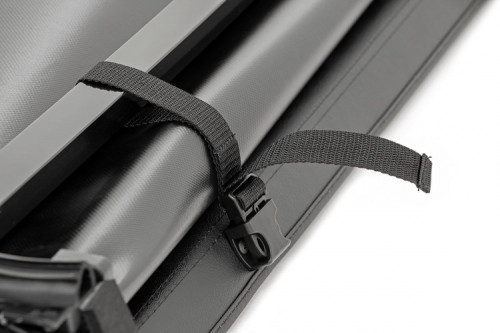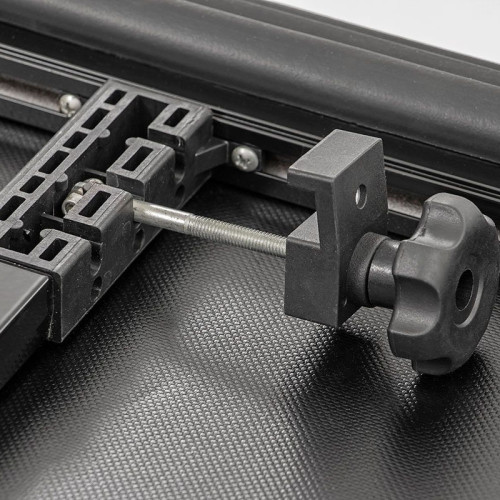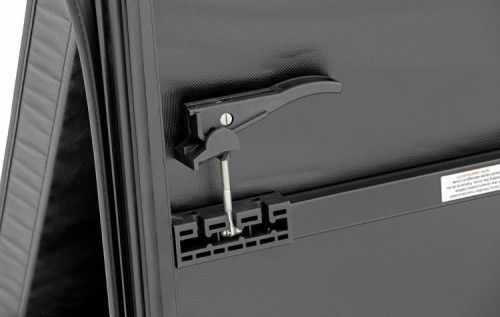 Toyota Tri-Fold Soft Tonneau Cover 2015+ TOYOTA HILUX REVO
Item specifics
OEM

YES
MOQ

10 PCS
Order

Dealers/ Wholesale Buyer/ Purchasing Agent
Delivery

20days
FOB port

Guangzhou, Shenzhen
Description
Toyota Tri-Fold Soft Tonneau Cover 2015+ TOYOTA HILUX REVO
Toyota Tri-Fold Soft tonneau cover gives you a practical way to protect your truck bed with a sleek look that installs in minutes.
Keep your haul protected from weather and theft with our durable UV resistant, 3 ply double coated vinyl cover featuring a tailgate lock for additional security. The convenient triple-fold design allows you easy access to your bed or the ability to haul large items without entirely removing the cover. Just fold back one or two sections as needed, and attach the included durable storage straps and continue along your way.
With a lightweight design and no tools required, installation is a snap. Your cover will arrive completely assembled and ready to install. Simply line up and fasten the quick-clamp locks and you're ready roll in seconds.
The Toyota Tri-Fold tonneau covers don't just look great; they help improve gas mileage by preventing wind resistance on the inside of the tailgate.
• Premium PVC material looks great year after-year
• Smooth and contoured with a low profile appearance
• Tri-folding cover design opens, closes or removes quickly
• Can be attached or completely removed in seconds with NO tools
• Heavy-duty locking straps for when cover is folded forward to secure on bed open
• Snap-in seals eliminate adhesives and stay in place no matter how cold it gets
Model

Product Description

1. High UV resistant vinyl surface.

2. Reinforce aluminium frame and clamp.

3. Industry nylon parts, strong and last long.

4. Perfect fit and seamless.

5. No drilling installation.

88-18 CHEVROLET Silverado/GMC canyon 6.5'


Tri-Fold Soft Tonneau Cover

04-18 CHEVROLET Silverado/GMC canyon5.8'

Tri-Fold Soft Tonneau Cover

04-16 CHEVROLET Colorado/GMC canyon5'

Tri-Fold Soft Tonneau Cover

2012+ CHEVROLET Colorado

Tri-Fold Soft Tonneau Cover

04-14 CHEVROLET Colorado/GMC canyon 6'

Tri-Fold Soft Tonneau Cover

15-19 CHEVROLET Silverado/GMC canyon 6.5'

Tri-Fold Soft Tonneau Cover

15-19 CHEVROLET Silverado/GMC canyon5.8'

Tri-Fold Soft Tonneau Cover

15-19 CHEVROLET Silverado/GMC canyon5.8'

Tri-Fold Soft Tonneau Cover

15-19 CHEVROLET Colorado/GMC

Tri-Fold Soft Tonneau Cover

15-19 CHEVROLET Silverado/GMC canyon 6'

Tri-Fold Soft Tonneau Cover