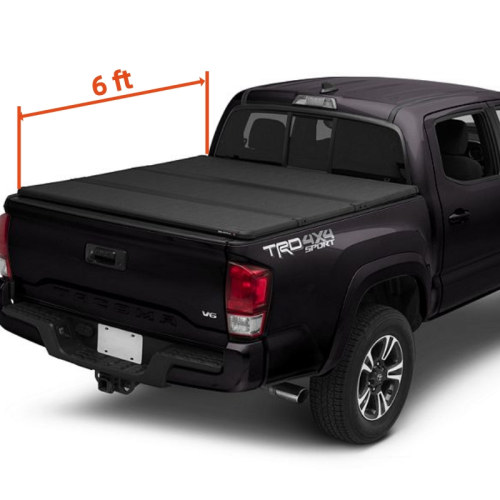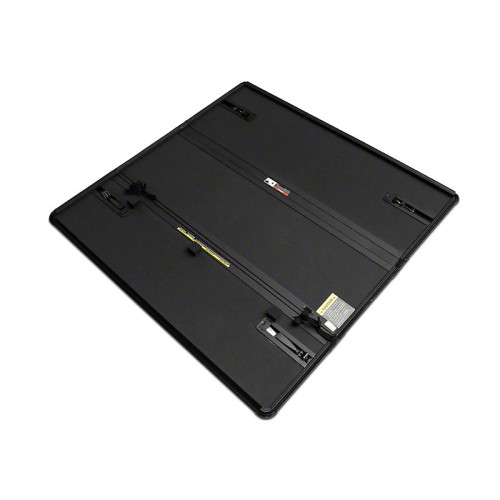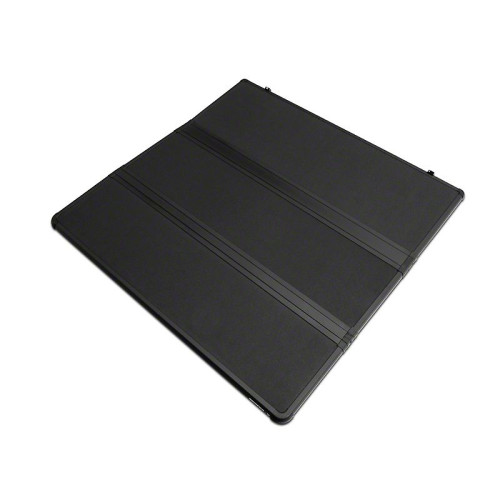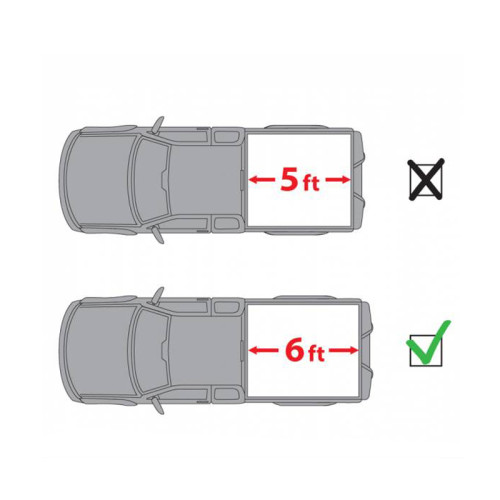 Tri-Fold Hard Tonneau Cover for 2005-2015 TOYOTA Tacoma 6Ft Bed
Item specifics
Available Vehicle Model

2005-2015 TOYOTA Tacoma 6Ft Bed
Bed Cover Color

Black
Aliases

Pickup Bed Cover, Truck Bed Cover
Materials

Aluminum,Vinly and Fittings
Description
Tri-Fold Hard Tonneau Cover for 2005-2015 TOYOTA Tacoma 6ft bed.
This 6ft Toyota Tacoma Hard Tri-fold Tonneau Cover can keep your cargo safe from theft and bad weather.
It features a heavy-duty UV-resistant, 3-ply vinyl construction, with a triple-fold design that lets you access your truck bed in various convenient ways. It also features a quick-clamp lock system for hassle-free and secure installation, and a tailgate lock for added security.
Tri-Fold Design. This pickup truck bed cover has a triple-fold design, which means you can access your cargo without having to open or remove the cover completely. Just open as many folds as necessary, and then fasten the storage straps to keep your cargo in place. It also features tailgate and clamp seals to prevent scratches, and a tailgate lock to help make sure your valuables aren't stolen.
Features of the Truck Bed Cover

• Easy installation,Complete Installation in 10-15 Minutes.
• Smooth appearance improves fuel economy
• Completely assembled in the box - no loose parts
• Built With a Sturdy Aluminum Frame and Two Retention Straps for Safety
• Nice curved corners to match the shape of the bed
Which vehicles brand can our pickup bed covers be used for?
| | |
| --- | --- |
| TOYOTA TRUCK (JAPAN) | FORD TRUCK (AMERICAN) |
| MAZDA TRUCK (JAPAN) | VW TRUCK (GERMANY) |
| ISUZU TRUCK (JAPAN) | GMC TRUCK (AMERICAN) |
| DODGE TRUCK (AMERICAN) | NISSAN TRUCK (JAPAN) |
| CHEVROLET TRUCK (AMERICAN) | MITSUBISHI TRUCK (JAPAN) |
| GREAT WALL TRUCK (CHINA) | FOTON TRUCK (CHINA) |
| LEOPAARD TRUCK (CHINA) | GAC GPMGW TRUCK (CHINA) |
| | |